MEET OTHER TABLE FOOTBALL ENTHUSIASTS
London Table Football Championship organises monthly competitions with a cumulative points ranking system and awards Gold, Silver and Bronze medals with the top 3 entering the LTFC wall of Fame.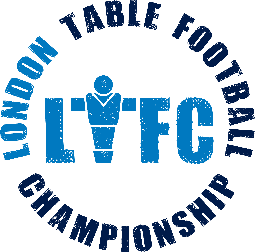 Tournaments have the following formats:
- Open Doubles means to register with a partner which you play with during the entire event.
- Monster Draw Your Partner (D.Y.P) means to register as an individual and you get paired with a different partner at each match.
UPCOMING EVENTS
To keep in touch about table football news and local, national and international upcoming events and competition results please sign up to our newsletter:
See event pictures, final videos and the rankings on our fan page on Facebook. Click to Visit Fan Page
TOP 15 LEADERBOARD
| Rank | Player | Points |
| --- | --- | --- |
| 1 | Steve Lyall | 54 |
| 2 | Dave Ziemann | 33.5 |
| 3 | Rhys Roberts | 33 |
| 4 | Richard Marsh | 30 |
| 5 | Sandor Lestyan | 28 |
| 6 | Jose Rijo Oliveira | 25.5 |
| 7 | Claudio Polimeni | 24 |
| 8 | Kai Jaeger | 22.5 |
| 9 | Miklos Csabi | 20 |
| 10 | Bertalan Horvath | 19.5 |
| 11 | Mike Amsden | 19 |
| 12 | Vito Migliore | 14 |
| 12 | Will Hawkes | 14 |
| 14 | Artur Drozd | 13.5 |
| 14 | Peter Maslik | 13.5 |

Full rankings click here
Hall of Fame 2019
For more rankings and tournament results visit LTFC.info
Champion: Steve Lyall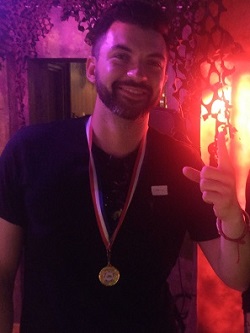 2nd: Dave Ziemann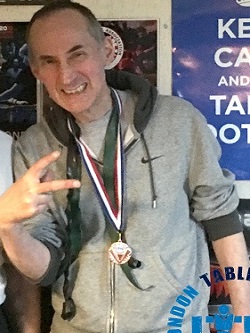 3rd: Ryhs Roberts